What to Expect
Ages 7 - 12 (beginners)
Session I:
Monday, June 5 - Friday, June 9
9:00am - 12:00pm
Session II:
Monday, July 10 - Friday, July 14
9:00am - 12:00pm
Come join us at The Music Garden for Ukulele Camp and have the most fun you'll have all year! The ukulele has been called the "happiest" of all the instruments, but it's also one of the most accessible. Music lovers of all ages can enjoy immediate success on the ukulele! Our ukulele camps are some of our most popular camps and are open to elementary and middle school age kids from 7 to 12 years old. Registration includes five days of 3-hour learning, all materials, a t-shirt, and a soprano beginner ukulele. By the time the week is over, students will have covered the fundamentals and will know multiple songs on their brand-new uke! As a special treat, students will host a showcase on the last day for family and special friends. We hope you join us for this memorable week of fun! This camp, being one of our most popular camps, tend to fill quickly, so be sure to reserve your spot ASAP!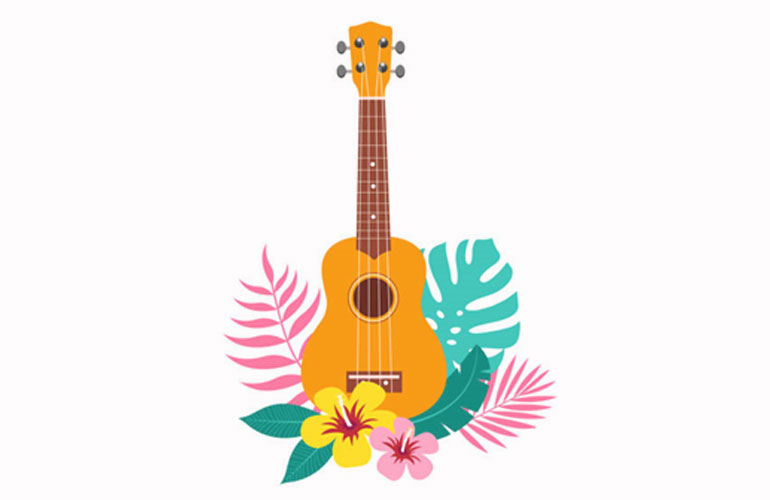 Brian Coski
---
$209 per session
Includes a high-quality soprano ukulele
Session I:
Monday, June 5 - Friday, June 9
9:00 am - 12:00 pm
Session II:
Monday, July 10 - Friday, July 14
9:00 am - 12:00 pm
If you choose to continue lessons privately after the camp, you will receive 10% off tuition for each of the first three months of lessons and the Registration Fee of $50 will be waived.
Tuition includes a soprano ukulele, and a camp t-shirt
*Students will need to bring a snack and drink to class for break time*